Food Franchise
Create a place where people can enjoy fresh and healthy food
Dongwon Home Food's Restaurant business include 'Sandpresso,' a coffeehouse brand for homemade-style sandwiches and coffee, 'Lounge D,' a casual Italian style Coffeehouse & Dining restaurant, and 'Lounge O,' a cafeteria where you can help yourself to Italian fusion cuisine at a reasonable price. With the goal of building a new high-class dining-out culture, we strive to create environments in which our customers to enjoy fresh and healthy food.
Fresh and healthy ingredients

Dongwon Home Food manages all aspects of the business, from the selection of raw materials to delivery, strictly abiding by our principles and managing hygiene to support a healthy food experience for our customers.

Food for your eyes

We provide joy to our customers by making fresh and delicious food in an open kitchen.

Place for sharing happiness

We provide a comfortable and safe place to our customers where they can enjoy wonder in their everyday lives. We always put our customers first to create exquisite spaces.
Brand

Homemade-style sandwich and coffeehouse
This is a café where you can enjoy homemade-style sandwiches and the rich taste of coffee, brewed with coffee beans that are freshly roasted domestically. We provide a variety of friendly dishes and trendy beverages at reasonable prices. There are over 10 stores in Korea.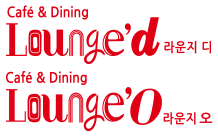 Casual Italian Fusion Restaurant
This is a new Coffeehouse & Dining restaurant, where various Italian dishes such as pizza, pasta, salad and risotto are served with café beverages. Each store has its own unique personality in terms of the interior and the menu. There are four stores on university campuses, and three stores in exhibition and theater facilities.